Raj Kumar G.C, Program Director, iDE Nepal
Rabindra Karki, Program Engineer, iDE Nepal
Gun Magar, Senior M and E Officer, iDE Nepal
Overview of project progress
Since initiating the project one and a half years ago, it has encountered massive earthquakes and political strikes with a devastating blockade of essential supplies that still hampers full operation of the project. Despite these drawbacks, the project has made significant progress. A series of meetings with landlords was conducted in Kathmandu leading to a Memorandum of Understanding between the farmers and the landlords.
Furthermore, the project was been able to form six farmer groups in Khoksarparbaha and Koiladi with contractual agreements with landlords that permit the land to be used for improved cultivation, installation of water technologies, and recognition of the farmers right to organize seeking common benefits. Five of the six groups have already started saving 100 rupees per month per household with a good understanding as to how their savings will be used.  Technical training workshops have established an understanding of the cultivation of high value crops and improved cereal crops.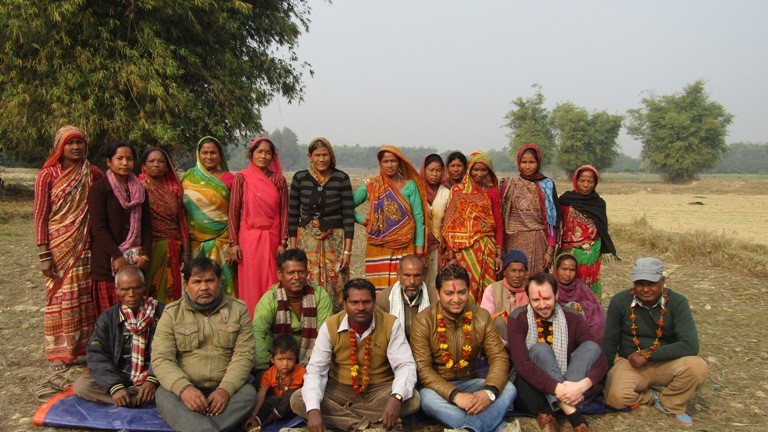 Figure 1 : Group meeting at Khoksar
The project team is now mobilizing shallow tube wells water pumps, micro irrigation, solar pumps and small water storages in Koiladi and Khoksar
Nursery raising off-season vegetable cultivation trainings
An agriculture technician from the local NGO conducted four on-farm training sessions on nursery cultivation for off-season vegetables. Each training session was five-hours-long. In addition to theoretical content, the training included three practical sessions: demonstration plot preparation, seed bed preparation and proper use of fertilizer. Demonstration plot size was 2×1 sq. meters and was carried out for cucurbits, bottle gourd, bitter gourd and chili. Those crops were selected in reference to local preference of farmer's choice, production potentiality and improved variety.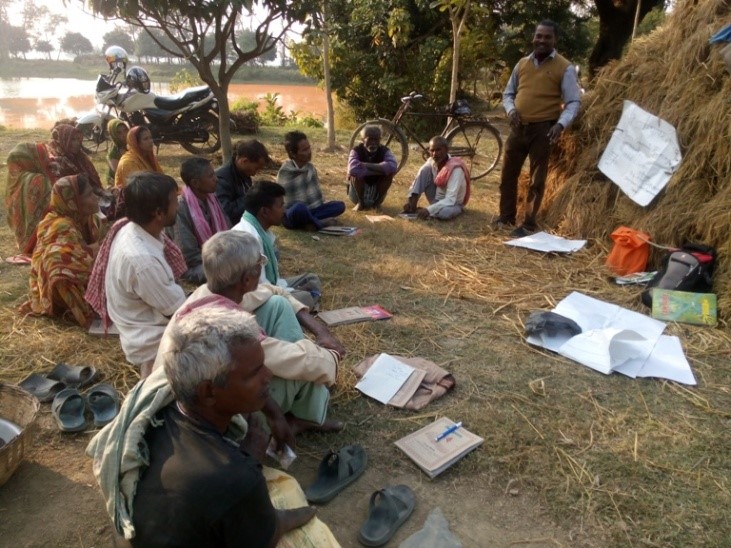 Figure 2: Meeting for Nursery raising training
The seedlings are now fifteen days old and will soon be transplanted to various farmer plots. Until micro-drip irrigation units can be installed, hand sprayers are being used for nursery irrigation
The necessary numbers of drip kits have been ordered for delivery from Kathmandu by Rupani Khadh Bij Bhandar, a local agro-vet. Purpose of the supply through local agro-vet is mainly for sustainability and timeliness.
The seedlings are now transplanted in prepared land and will be irrigated with micro irrigation technology e.g. drip.
Micro-Irrigation Technologies Training and Demonstration
A one-day Micro irrigation training was organized for five groups in both the project sites. The training was facilitated by Mr. Rabindra Kumar Karki, an engineer from iDE Nepal. The overall objective of the training was "To convey knowledge about micro-irrigation technologies and demonstrate the installation process". Training contained theoretical as well as practical sessions. In the theoretical session, the principles of micro-irrigation, its advantages, types installation, the installation process and trouble shooting. After an all-group discussion, a drip system demonstration was conducted in the field.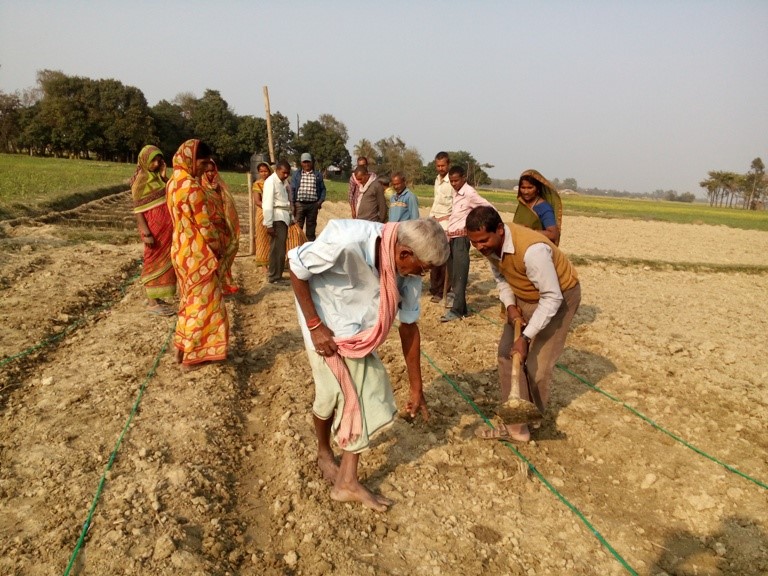 Figure 3 : Demonstration of drip irrigation system in (Intervention site I) Koiladi
Demonstration plot size was 12×4 sq. meters using a four-line system for bottle gourd. As a result of this training, the expectation is that farmers are:
Able to explain micro-irrigation technologies and their uses
Able to install drip, sprinkler and mini-row basin
Able to select crops for respective technologies
Of the 16 farmers receiving the training, four have committed to install drip irrigation system.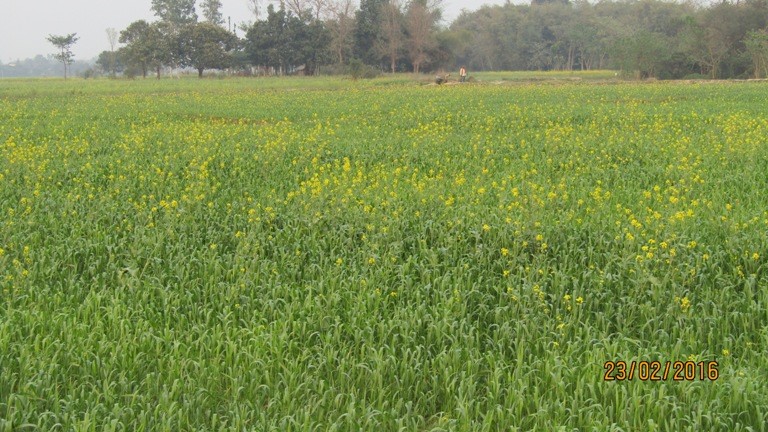 Figure 4: Wheat crop ( mixed crop with mustard) in Koiladi ( Intervention site II)
Shallow tube well installation in Koladi
In Koiladi, two shallow tube well borings have been drilled and are ready to be installed with motors. The boring contained 4" PVC pipe and the wells are of two different depths; one of 48 feet and the other at 36 feet. Currently diesel pumps are being used to irrigate land until the installation of the electric pumping set can be completed.
During project meeting, the farmers decided to prioritize wheat irrigation first as the wheat is a standing crop in the field now and then irrigation will be allocated to other crops. With the installation of the pump, the farmers have sufficient water availability for both the irrigation of cereal crops and vegetables.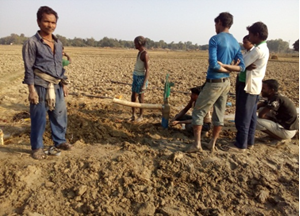 Figure 5: Shallow Tube Well Installed at Koiladi
Project Interventions in Khoksar
During a farmers meeting, prior to installation of the shallow tube well, it was determined that the soil condition of the fallow land plot selected for the well had low moisture content and would be exceeding difficult to till. Hence to overcome this difficulty it was important to moisten the land prior to which installation of shallow tube well was needed.
Two initial borings were drilled in Khoksarprabaha but did not work properly. After several trials failed, we decided to drill two additional borings. One boring was successful but other failed. The successful bore has a depth of 55 feet.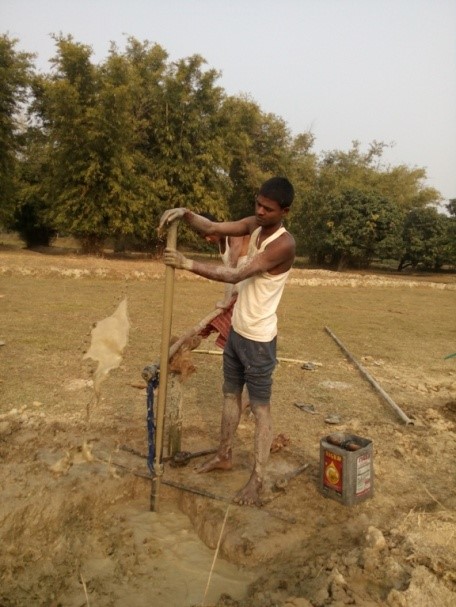 Figure 6 : Drilling shallow tube well
Considering the season and the need to maintain the farmers' interest, a diesel pump was connected with the shallow tube well to moisten the land. With additional help from a light rainfall, the land has now been ploughed and reallocated among the tenant farmers. It was previously virgin land.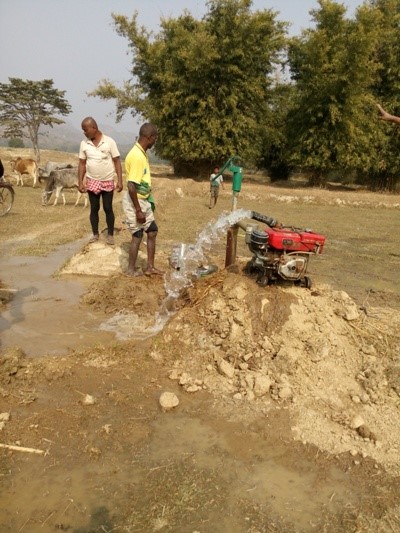 Figure 7: Moistening fallow land by diesel pump
A tractor was used to plough the land at the cost of NRs. 4,000 rupees per bigha. It was completed in a day (12 hours) for 3 bighas. Maintaining damaged bunds and creating new ones, the land has been leveled and shared equally. Average size of land is 3 kattha i.e. 1014 sqm.
After this initial tillage, farmers are ploughing land by themselves using their own bullocks.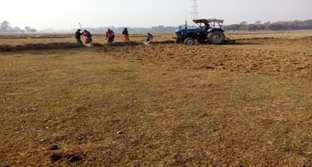 Figure 8: Ploughing and leveling of land in Khoksar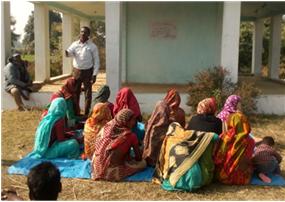 Figure 9: Conducting training in Khoksar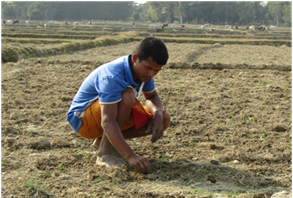 Figure 10: A farmer transplanting the seedlings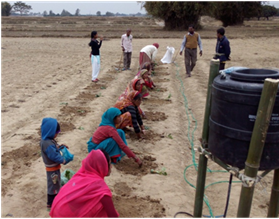 Figure 11: MIT training in Khokshar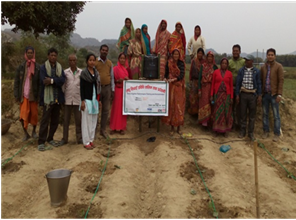 Figure 12: Transplanting seedling
Installation of sunflower pump
Two sunflower pumps have been installed in the Khoksarprabaha. Sunflower pumps were coupled with 1.5' boring holes. The depths of borings are 45 foot and 52 foot. Pumps are using for supplementary irrigation during the current dry season.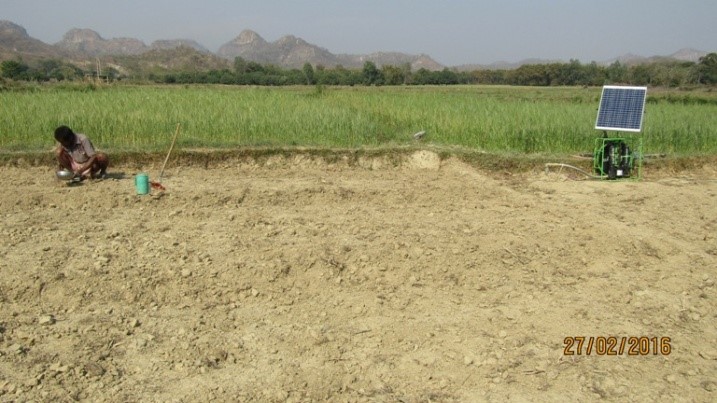 Figure 13: Farmer sowing seed and sunflower pump
Pump house construction:
To protect the pump from rain, sunlight and theft, a pump house was constructed at Khoksarprabaha. The house is brick masonry and it is 2 meter length and 1.5 in width. The house also enables farmers to store tools and equipment related to their farm work.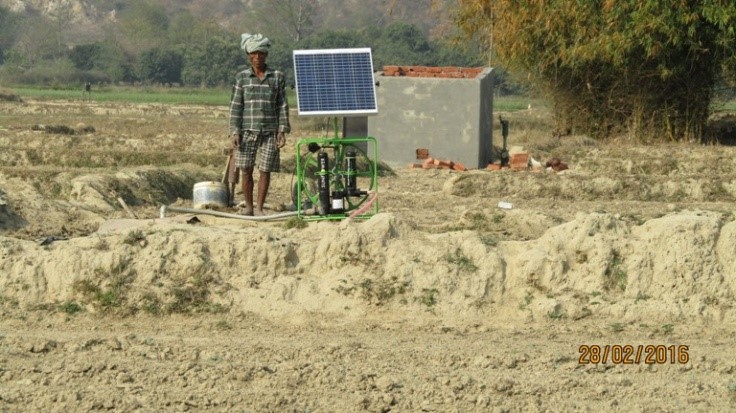 Figure 14:Sunflower pump-2 and Pump house construction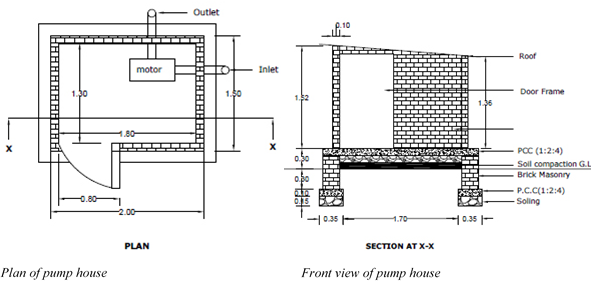 Design of the pump house