Introduction:
Technical, social and economic constraints are limiting the effective use of groundwater and ponds for irrigation in many parts of the EGP. Large areas of land remain fallow during the dry months. Access to year-round water for irrigation would significantly improve the productivity of agriculture, improving incomes and food security.
Marginal and tenant farmers, youth and women are particularly vulnerable and could benefit from a new approach to irrigation provision. This project is researching and demonstrating improved collective farming systems for marginal farmers and improved water management and irrigation practices using efficient systems appropriate to the needs of the marginal farmer communities.
A project funded by the Australian Centre for International Agricultural Research (ACIAR) is working with communities across Nepal (Saptari), India (Cooch Behar and Madhubani) and North West Bangladesh, to research and demonstrate sustainable social and biophysical interventions.
Village:
Dhaloguri of Ambari Gram Panchayat in Coochbehar-II block is an agriculture based, remote village and surrounded by Ghorghoria River. The village is divided in two parts – Dholguri 4 and Dholguri 5 of two Gram Sangsads. There are around 750 households in the village with caste composition of 65% Scheduled Caste (SC), 1% Scheduled Tribe (ST), 5% minority and 29% general in the village.  The action research based project "DSI4MTF", has selected an area encompassing 264 households.
Earlier there were limited technologies to exploit water resources to support the livelihoods of community members. There were no Shallow Tube Wells (STWs) or pumps to irrigate their land. They were totally dependent on rain water to cultivate their fields. Now in 2016 there are 31 STWs (5 though defunct). In this village six diesel powered pumps and three electric pumps are used. There are 13 ponds (medium and large size) however none of the ponds are used for irrigation as during the dry season most of the ponds are dry. Ten years ago the water holding capacity of the ponds was considered greater than in 2016. There are three large ponds used for fisheries, mainly for own consumption, one of them is 3 bigha (1 ha = 7.5 bigha) managed by 30 to 35 families for multiple purposes including fishery, bathing, washing of clothes and utensils.
Recently the DSI4MTF project has supported in forming and empowering the farmers' institutions "Collective Farming Groups (CFGs)" for collective actions on agriculture and water management. The project has installed 3 STWs and provided 2 centrifugal pumps sets for promoting the dry season crops as well as the installation of a of solar irrigation system.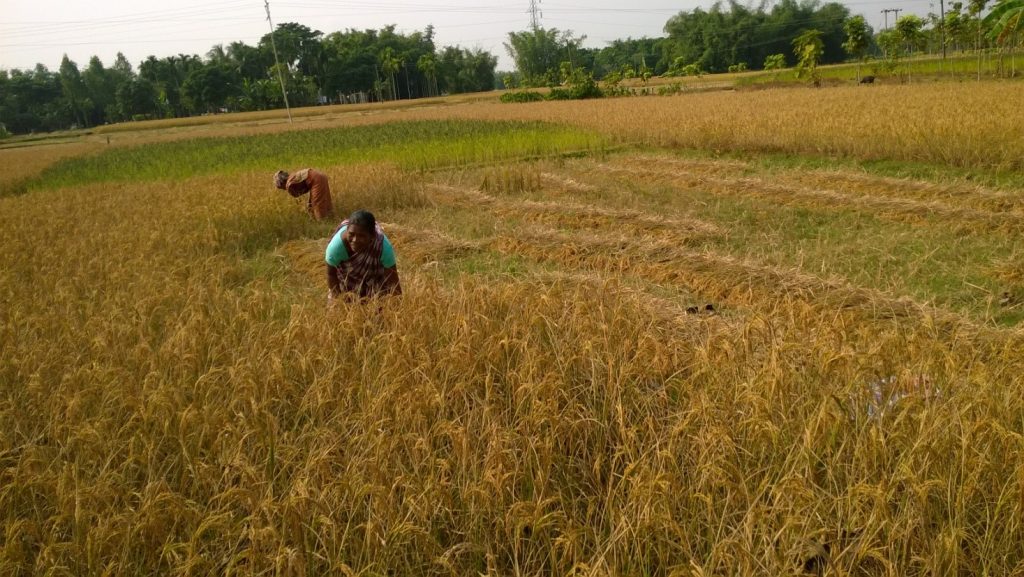 Figure 1 – Landscape of Dhaloguri village, Coochbehar (West Bengal)
Community and interventions:
Most of the households of Dhaloguri village belong to schedule caste community and they are traditionally involved agriculture including livestock, fishing etc. The average household landholding is 0.9 acres and many farmers are tenant and landless. The DSI4MTF project has been working with farming community of Dhaloguri for the last two years. Initially the farmers were confused about the aims and objectives about this action research project. It has taken time but slowly CDHI has mobilised the farmers through walk around, personnel interview, focus group discussions (FGDs), formal and informal meeting / training and exposure visits. Project participants are now informed and excited about the project. Farmers are involved in collective actions by forming and strengthening the Collective Farming Group which consists of 8 to 11 members of landless, tenant, marginal, rich and women farmers. Conventionally they were mainly cultivating monsoon paddy, jute, potato and leafy vegetables during the rainy and winter season. 75 to 80% of the agricultural land at Dhaloguri remained uncropped during the dry period. After a series of community engagement programmes and technical interventions including installation of irrigation tube wells with pumps, the CFGs are cultivating boro paddy, jute and new crops including elephant foot yam, taro and other vegetable during this pre-kharif season.
The farmers were given technical exposure through visits to the Agricultural Fair organised at UBKV. The analysis of primary and secondary agronomical data reflected the dominance of rice based cropping system at the site. Except rain fed paddy and winter potato in some patches, most of the land used to remain fallow during the dry season. Irrigation infrastructure was almost non-existent. Direct pumping from a nearby river was the only source of irrigation to grow winter potato. Pumping water through very long flexible delivery pipes was highly inefficient and uneconomic. The physical interventions through the project started with the installation of one shallow tube well and commissioning of one 4 HP diesel pump at the site. With assured irrigation water the farmers started growing crops even during the dry seasons. After due consideration of soil health and land situation, the project scientists proposed a wide variety of feasible crops to the farmers. They were provided technical trainings and practical demonstrations on different aspects of crop production technologies like sowing/planting, crop management, water management, and disease and pest management. With sound technical backup, the confidence of the farmers increased and consequently in the last dry season (winter of 2015-16) a total area of 10 bigha  was brought under winter vegetables including potato, cabbage, cauliflower, mustard, sweet potato, garlic, chilli, and tomato. The water management aspects like organic mulching in tomato, reduction in the length of furrows for potato, and corrugation irrigation to vegetables were piloted successfully at the site. After harvesting of the winter vegetables, in the summer of 2016 the farmers are now cultivating irrigated summer rice using SRI method and jute before going for the monsoonal paddy.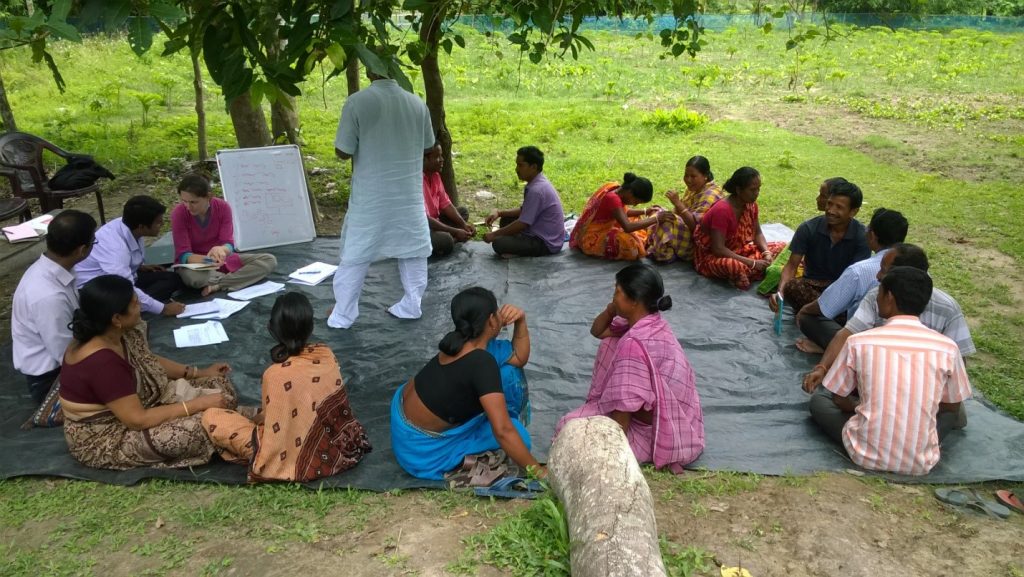 Figure 2 – Participatory gender training by CDHI and IWMI
Impact:
The farmers from different socio economic backgrounds are working together without any conflicts. The rich and tenant farmers are equally contributing their finance, time and labour. They are taking risks together in cultivating new crops and working very hard for ensuring better results. They are now confident enough to work together in the agricultural land and social field.
The growth of crops is very encouraging during this season and actual financial benefit will be calculated after harvesting within one month. The farmers are slowly and steadily owning the project and fostering the relationship with service providers to access the facilities. They are now feeling proud that they are also involved in research activities.
The initial growth of CFGs at Dhaloguri is also motivating other local institutions including women self-help groups and farmers club to explore the local resources for their livelihood.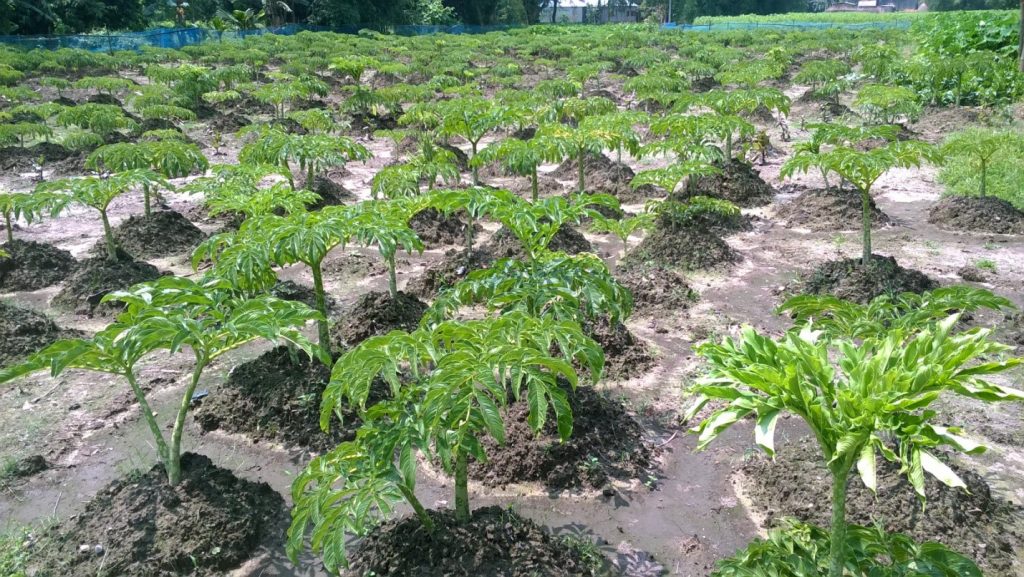 Figure 3 – collective farming by site 2 at Dhaloguri on elephant foot yam
Future:
The other farmers are closely observing the activities of CFGs and they are planning to be part of groups. The project is working on training module for collective farming system, water management, improve crop management. The project will also be emphasising on empowering the CFGs through manual/guide book of different crops, development of IEC materials, farmers skill development, farmers fair, community research by the farmers, exposure, meeting with market chain participants, linkage building etc.