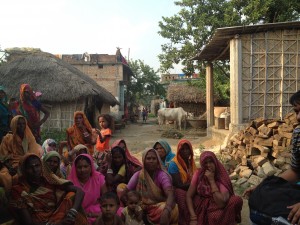 We are looking forward to good engagement during our May field visits, regional steering meetings and the annual research forum for our project. Highlights include:
• Field visits to each village
• Regional Steering Committee Meetings
• A Research Forum – Patna 15th May
• Management Committee Meeting – Patna 16th May
The Itinerary for these events and related information has been placed on the DropBox account.
The Field Visits will allow us to
a) Discuss/Confirm intervention sites within each village
b) Discuss potential interventions (with partners and community)
c) Consider what equipment will be needed
d) Meet local stakeholders to raise awareness and provide capacity development.
e) Refine work schedule and tasks with Partners
f) Collect data and provide training
Regional Steering Committee Meetings are being held to discuss and plan local issues as identified below.
• Govt offices : Biratnagar – 7th May
• CDHI : Jalpaiguri – 11th May
• Sakhi offices : Madhubani – 14th May
• BRRI Offices : Bangladesh – 18th May
The Management Committee Meeting in Patna 16th May at the ICAR offices Parisar will be an important meeting to integrate feedback from all partners across regions and monitor the progress of the project.
A highlight will be the Research Forum – Patna 15th May – ICAR offices Parisar
where we will have a chance to share research progress and discuss our research plans.
The project is beginning to ramp up nicely and it will be great to use our visits and discussions to empower each other as we progress this interesting and important work.