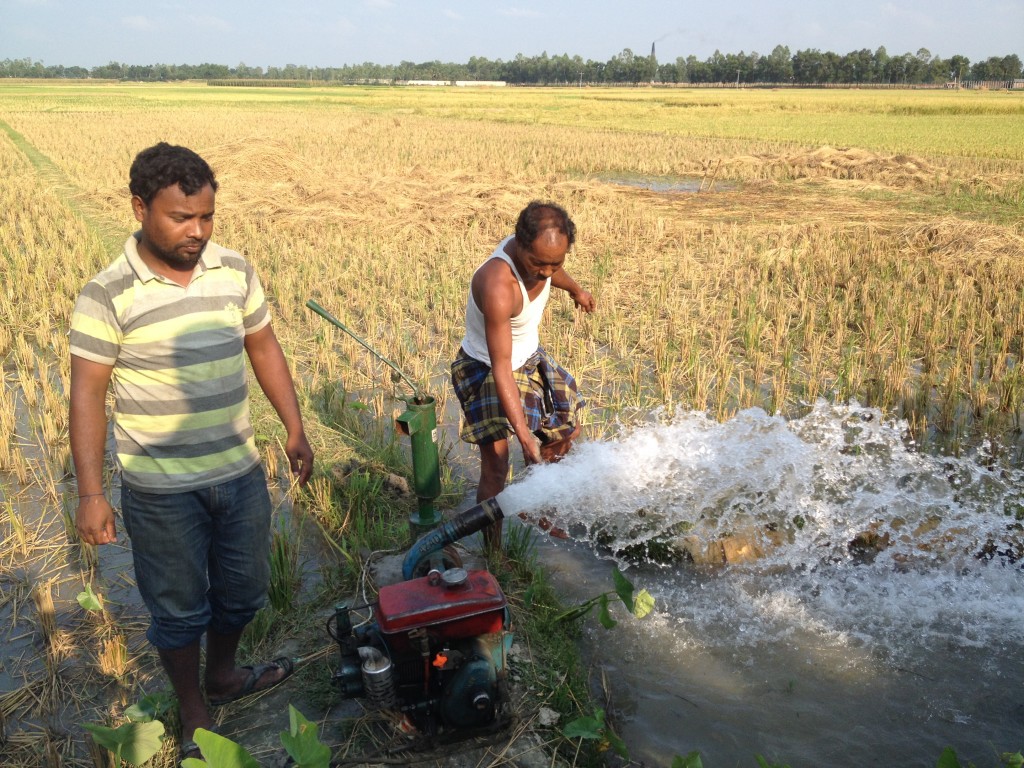 Article by Dr Mohammed Mainuddin, CSIRO
The attached article (click on title below) overviews the growth in irrigation development in Bangladesh over the last three decades and the impact on increased agricultural production and groundwater resources.
The objective of this part of our project is to understand the bio-physical, socio-economic and institutional aspects of groundwater irrigation in the northwest region of Bangladesh.
This will be done through intensive monitoring of the groundwater irrigation by STW and DTW in 6 selected sites in Rajshahi, Pabna, Bogra, Rangpur, Dinajpur and Thakurgaon District. The study is expected to provide the answers to the following questions:
• How water and land productivity varies from plot to plot or from location to location and by different modes of irrigation? What are the reasons? How they can be improved?
• What institutional arrangements are in place? What are their effects on the productivity/performance? How they can be improved?
• What lessons can we draw for the sustainable and equitable management of GW resources that may be applicable in Nepal and Bihar?