For me a highlight of our DSI4MTF activities has been sharing through social media, including web postings, Facebook, Twitter and especially WhatsApp. Over the last few weeks, a number of WhatsApp postings has interested me, including:
A TED talk posted by Santosh Mali which highlighted the importance of communication and personalising issues around climate change and its impacts on those less fortunate.
TED talk: Katharine Hayhoe – the most important thing you can do to fight climate change talk about it
A Journal article shared by Michael Scobie, which talks of the paradox of irrigation efficiency and how to identify real water savings, realised through improved irrigation performance.
We also celebrated World Water Day. I include a few pictures over last two weeks shared from our field sites (from top left moving clockwise).
Planning summer crops and linkage with ATMA – Agricultural Technology Management Agency to strengthen extension services in Madhubani
World Water Days celebration 22 March
Wheat crop at Bhagwatipur
Brinjal harvesting at Saptari
Discussing zero till cultivation of mustard in Uttar Chakoakheti
Good harvest and prices for Capsicum from protected housing in West Bengal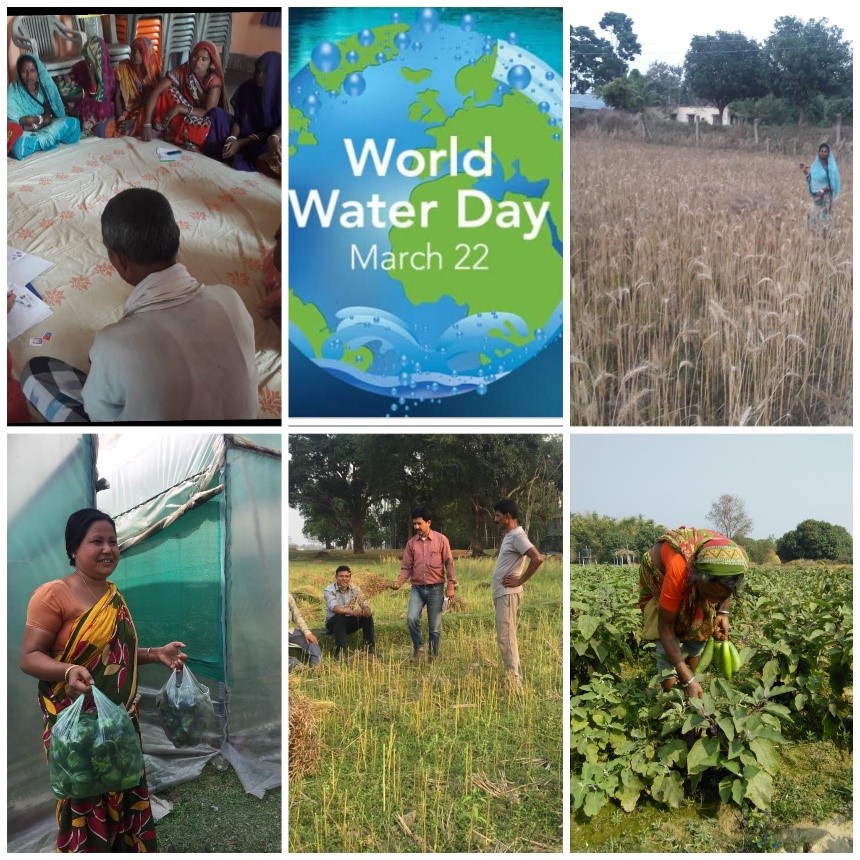 I look forward to our Review meetings in Kathmandu 11th to 13th April and field visits to Saptari to discuss with local farmers and stakeholders their experiences – Erik Schmidt.